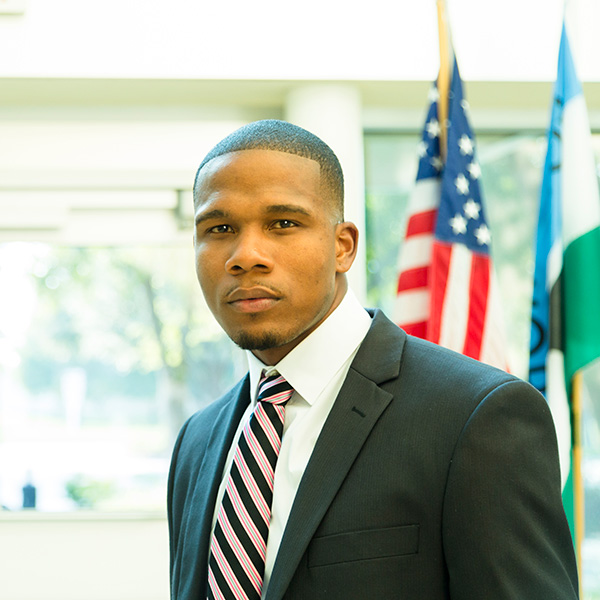 Getting Hired
Applying for a job as a veteran with a disability
Playbook
Employers need you
As you go through the job application process, keep one point in mind. Employees with disabilities perform as well (and sometimes even better) than other workers. You have a lot to offer—skills, discipline, commitment, knowledge, teamwork, and loyalty. Employers need you!
A gap in your work history
If you have a gap in your work history—a period of 3 months or more when you weren't employed—you're not alone. Many applicants have a gap in their work history. This probably won't keep you from getting hired. But you might need to explain this during hiring.
Gaps can happen for various reasons: Taking time off to develop new skills, travel or volunteer. Helping a family member. Pursuing a freelance career or starting a business. Not being able to find a job that was a good fit. Or not being able to relocate for a job. Other reasons may have to do with having a disability, such as getting treatment or adjusting to medications. In most cases, work history gaps have several specific causes. If you're asked to explain a gap, remember that you need not tell the employer about all the causes of a gap in your work history. You can focus on one cause to briefly explain why you were not working during that time. Finally, consider listing your work history by years, not months, on your resume.
Sharing information about your disability
Generally, employers cannot ask you about a disability when you're applying for a job. You can choose whether you let the employer know about your disability (see Topic 4 in this Toolkit). And, you can make a different decision for each application—you may decide to tell one employer, but not another. If you decide not to talk about your disability when applying for a job, you still have a right to an accommodation later, if hired.
Affirmative action tracking
Some employers must report to the federal government about the number of applicants and employees who are veterans and who have disabilities. So, during hiring, you might be invited to voluntarily provide information about your disability and military service. This is called self-identification. If so, remember that the disability or service information you give here will be anonymous and will not be viewed by co-workers, supervisors, or anyone making a hiring decision in the workplace.
Being a veteran with a disability might be advantage
Sometimes, being a veteran and having a disability can give you a leg up in hiring. Employers who are federal contractors are actively striving to hire veterans and veterans with disabilities because they make good employees and because they must comply with several laws, such as VEVRAA and Section 503 of the Rehabilitation Act. Also, if you're applying for federal government jobs, being a veteran with a disability will give you preference points.
Will getting hired affect my VA Disability Benefits?
Unless you're receiving Total Disability Individual Unemployability (TDIU) benefits, you can work without having your VA disability benefits changed.
Finding employers who are veteran-friendly
Employers who are veteran-friendly have workplace cultures and policies that make it easier to work as a veteran. Also, it will be easier to connect with other veterans in workplaces that are veteran-friendly. Here's a few lists of veteran-friendly employers to check out:
Finding employers who are disability-friendly
More employers are now realizing the benefits of hiring people with disabilities. Here are a few listings of employers who have a proven track record of hiring people with disabilities:
Consider working for the federal government
About one-quarter of federal government employees are veterans. And many of them are working with disabilities. Why do these veterans want to work in the federal workforce?
A broad range of jobs are available in the federal government, across many job areas and levels.
These jobs tend to be fairly secure.
The pay and benefits are competitive.
Veterans with disabilities can qualify for hiring preferences.
Many resources are available for accommodations. Find out more.
Are you qualified?
Qualifications are not just about degrees or certifications. Any experience you've had that prepared you for a career is a qualification, whether you were paid or not. Qualifications can include any skills you've learned, such as computer programs, leadership, managing projects, communications, or languages. Before you start applying for any job, make a list of all your work qualifications. Include any prior experience that prepared you for the career, both paid and volunteer. Use this list to create resumes and cover letters.
Qualified and using an accommodation
Needing a reasonable accommodation to do a job task does not mean you are not qualified. Many qualified employees use accommodations when doing their jobs. Also, remember that you have a right to an accommodation during the hiring process, if needed. For example, if you have a mobility issue, you can request that your job interview be held in an accessible location.
Skills learned in the military
Civilian employers sometimes do not recognize military job titles and certifications, or skills you gained while serving. Go to the military skills translator to find titles, names, and skills that civilian employers will recognize.