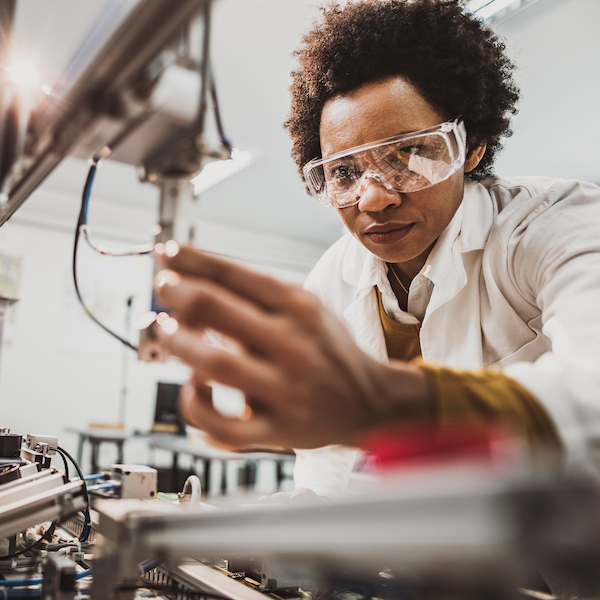 Real Life on the Job
Working with others as a veteran with a disability
Playbook
Everyday life at work
Think back to a work experience that you either loved or hated. Chances are, the reasons for your strong emotions weren't related just to issues like your pay, location, or facilities. Rather, they were probably about your daily interactions with your boss, co-workers, or customers. A first step toward creating positive social interactions at work is to acknowledge that they matter—that they are key to your well-being at work and to your life in general. How does disability fit into this?
Not just a medical condition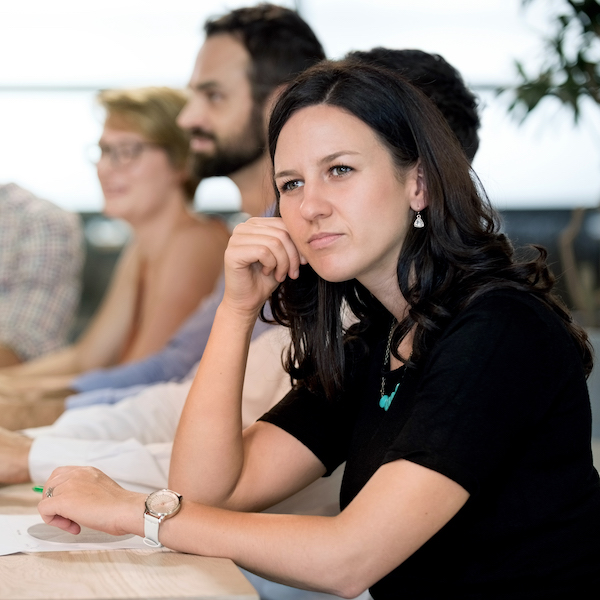 Having a disability isn't just about your medical status. It's also about how others see you—or how you think they see you. And, it's about how you see yourself. In other words, you need to take care of yourself in every way—not just your medical condition, but also your personal well-being and social connections.
New to disability?
Many veterans are new to disability. When they enter the civilian workplace, they may still be working out what having a disability means, not just medically, but also socially and personally. Give yourself time to come to terms with both the medical and the personal side of disability.
What are your comfort levels in talking about your disability at work? Don't feel like you have to hide it, but don't feel pressured to talk about your disability when you're not comfortable doing so. There's no one decision that's right for everyone in every situation. Find the balance—the sweet spot—that's right for you.
Internalized stigma
Stigma is defined as a set of unfair and negative beliefs. The stigma attached to disability has led to false assumptions that have marginalized people with disabilities throughout history. People with disabilities—particularly those with recently acquired disabilities—can sometimes themselves believe or "internalize" these false, negative beliefs. Make a habit of questioning how you're choosing to see yourself. Every day, before you start work, do a short reality check. Are you seeing yourself through the lens of false, negative beliefs and self-doubt? Or through the lens of what's possible and true?
Focus on your strengths, manage your disability
You have a disability. You also have talent, qualifications, achievements, skills, and abilities that can make you a valued applicant or employee. When at work, keep this phrase in mind: Focus on your strengths; manage your disability. And, when considering your abilities at work, keep in mind what you can do WITH a reasonable accommodation—see Topic 7 in this Toolkit for more on accommodations.
What is it like to work here with a disability?
When applying for a job, do a little homework:
First, check out online lists of disability-friendly companies.
Second, for each place where you apply, try to find out what it's like to work there as a veteran with a disability. Look at their public statements about what they stand for—what they're proud of. Is disability included in any of these statements?
Third, use local resources to find out about a welcoming culture and veteran-friendly employers in your community or region. For example, contact your local veteran service organizations or an Independent Living Center or other local disability organization to find out which employers have a good track record for disability and veteran issues.
Should I trust others in this workplace?
Do you have any reason not to? Sometimes, individuals and veterans with disabilities are distrustful for reasons unrelated to their workplace (such as something that happened in the past or internalized stigma). And sometimes, they're distrustful because they're working in a disability-negative environment:
Can you put your finger on something that happened (either to you or to others) to make you believe that, as a veteran/person with a disability, you can't trust others in this workplace? For example, have you heard disrespectful comments about veterans with disabilities? Or have you (or others with disabilities) been excluded from meetings or other gatherings when others in your position/project were invited?
Have you heard of times when people in the workplace were not hired, accommodated, promoted, or fired because of a disability? Is this a workplace culture that shuns disability by celebrating a limited view of strength and ability?
If you answer YES to any of the above questions, read through the section below to see what you might do.
Dealing with a disability-negative workplace culture: What are your options?
Before taking action, consider your options:
First, could you discuss the issue with your supervisor, HR representative, union representative, or anyone else who deals with disability or diversity issues? Describe what happened to make you feel that this is a disability-negative workplace. Then respectfully but firmly discuss what can be done to improve the workplace climate for you and other veterans with disabilities.
Second, can you advocate for building disability awareness among employees in the workplace? There are probably several free or low-cost agencies who provide disability awareness training in your community. To find out, call 800-949-4232 for your regional ADA Center. Suggest one of these to anyone in your workplace who deals with training and development.
Third, consider creating a way for people with disabilities in the workplace to connect with and support each other—see "Join (or start) an employee resource group," below.
Fourth, contact your regional ADA Center to learn about your rights under the ADA.
If none of the above are effective, start looking for another job.
You're not alone; reach out
Other veterans and other people with disabilities can be a great source of support, ideas, and human connection. Seek out other veterans or people with disabilities in your workplace. In some workplaces, these networks already exist. But if you can't find others to talk to at work, reach out within your community. Or reach out on the internet to veteran groups. Don't go it alone. There's support, advocacy, and fellowship out there. Find it at work and beyond. Go to the Deeper Dive section of this tool to find links to get started.
Use an Employee Assistance Program
Many employers offer Employee Assistance Programs (EAPs) to their employees. An EAP is a free, confidential service where employees can get support across a wide range of personal issues, such as help in dealing with a negative work environment, short-term personal counseling, financial counseling, help with family issues, and referrals to local medical providers. Many EAP professionals have a background in veterans and disability issues. To find out if your workplace has an EAP and how to access it, go to the company's website and use the search dialogue box. Or contact your HR or Union representative.
Join (or start) an Employee Resource Group
The phrase "be an advocate, not a victim" has been echoed by many veterans with disabilities who found healing and connection by supporting others. One way to do this in your workplace is to consider joining or starting a veteran Employee Resource Group (ERG). ERGs are employer-recognized groups of employees who share an interest (affinity) or identity, such as religion, race, sexual orientation, or gender. Many workplaces have ERGs for people with disabilities and veterans. The purpose of an ERG is to share, support and advise. Increasingly, ERGs have become business assets as they advise leadership on improving work environment, retaining employees and reaching customers. Ask your manager or human resource representative to find out if there is an ERG on disability or veterans in your workplace. If there isn't one, consider starting one.
Find a coach or mentor at work
Research tells us that having even just one trusted person in the workplace can make all the difference between loving and hating your job. This person is often a mentor—someone you trust and admire who can teach you the real stuff about your job or career. Find out if your college or workplace has a planned mentoring program. If not, ask your counselor if they can connect you to a community mentoring program or help you find an employer with a mentoring program. You can also build a mentor relationship with someone you trust who you want to be like later in your career. You can also try to find your own mentor.