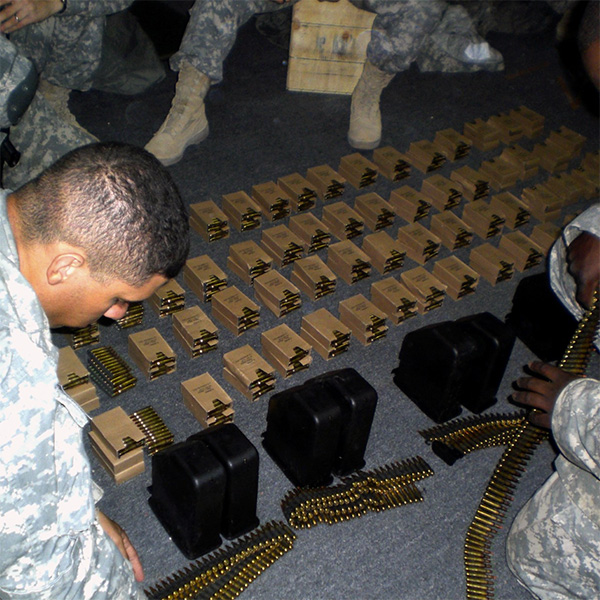 Getting Ready
Thinking through your directions and decisions
Playbook
A legally protected choice
Generally, the ADA prohibits employers from asking applicants or employees about their disabilities. But there are a few exceptions:
When asking for an accommodation. If you need an accommodation, you must disclose your disability to the employer. If your disability isn't obvious, you might need to provide medical evidence about your disability. The employer can't share this information with your co-workers.
Affirmative action. Employers can ask you to indicate whether you are a veteran and if you have a disability as part of an affirmative action effort. Your information about your disability must be kept anonymous and can't be shared with co-workers or managers.
Work start. After you're hired, but waiting to start work, the employer can require a medical exam. If this reveals a disability, the employer can't withdraw the job offer unless it's shown that your disability can't be reasonably and safely accommodated.
Thinking through the disability disclosure decision
Here's how some veterans have thought through their disclosure decision:
Emily is finishing her Associates degree in business management and is applying for jobs in customer service, with a goal of becoming employed after graduation. She has some memory loss from a traumatic brain injury while serving in Iraq, but her memory is improving. She has dealt with her memory loss by using a memory-assist app on her phone. When in school, she did an internship as a customer service representative and performed well using her memory-assist app. Emily has decided she will not disclose her disability when applying for a job. But after she's hired, she's going to see if and when she needs to use her app to track job tasks. Then, she'll make a decision about telling her employer.
Joe has a below-the-knee amputation he sustained while serving in Afghanistan. His disability is not directly noticeable, but he does walk with an uneven stride. Joe is completing a paramedic certification and will soon apply for jobs. While in school, Joe assisted paramedics as part of his program. He performed well and struggled only once when he had to run through a wooded area on a call. He was able to do this, but was a little slower than his co-workers. When applying for a job, Joe decided to disclose his disability in the interview. He is confident he can perform all the duties of a paramedic with his disability and he doesn't want to hide.
The choice to disclose—no "one size fits all"
Whether or not your disability can be noticed by others, you have choices about if and when you will tell an employer about your disability. There's no one right answer that fits all veterans in all work situations. You can make different disclosure decisions for different employers. Also, you can choose to disclose at any time—when you apply for a job or later when you're working. If you didn't disclose when you applied, you can still disclose later, for example, if the job changes or if you need an accommodation.
The disclosure decision
What goes into a veteran's disclosure decision? According to research[1] conducted at Cornell University, the answers to several questions are important factors:
Do I need to use an accommodation?
Do I trust that my employer will treat me fairly if I talk about my disability?
Do I trust that my supervisor will treat me fairly?
What's the culture of this workplace? How do people here feel about individuals with disabilities?
Will my co-workers find out?
How do I feel about my own disability? Do I want to be "out in the open" about my disability? Or do I believe my disability is private?
Make the decision that's right for you
People with disabilities make decisions about what personal information to share about themselves every day. This is true for veterans as well. If you don't disclose a disability, you are not lying. You are exercising a legally protected choice. When you need to do something differently on the job because of a disability, you can make a different choice.
Be prepared
Here's a few things to think through about disclosing your disability when applying for a job:
What do you know about potential employers? Is there any evidence to suggest that you should or shouldn't trust the employer with a disability disclosure? That is, is there evidence that this employer is negative about hiring people with disabilities? Many companies today want to hire people with disabilities because it makes good business sense and increases their diversity. Ask around—other veterans and people with disabilities are a good source of information. Also, check out this article about the six best disability-friendly companies.
If an employer asks about your disability status, is this part of an affirmative action effort? Most employers who are federal contractors are required to ask applicants and employees about their veteran and disability status. Called self-identification of disability, this disability information is anonymous. It cannot be used to make a hiring decision and will not be available to managers or co-workers.
How do you feel about your disability? Some veterans don't want to live in the shadows. Or perhaps they don't want to surprise the employer. Others feel they should not disclose because they feel in good faith that they can do the job with their disability. And, they believe they might be discriminated against because of their disability.
Will your disability impact the job? From what you know about the job, will your impairment or functional limitation make any job tasks difficult for you? Will you need an accommodation for a task? If not, there is probably no reason to disclose your disability to the employer. If so, you still don't need to disclose a disability when you apply. But some veterans might choose to because they don't want to surprise the employer when they're hired. In many cases, it will be difficult to know if your disability or impairment will impact the job until you actually start working. So, choosing a "wait and see" attitude about disclosing is often advisable.
If you find that you are struggling with the job, exercise your right to accommodation. Don't wait until performance issues are noticed by your manager or your peers. If something is hard because of a disability, ask for what you need to succeed.