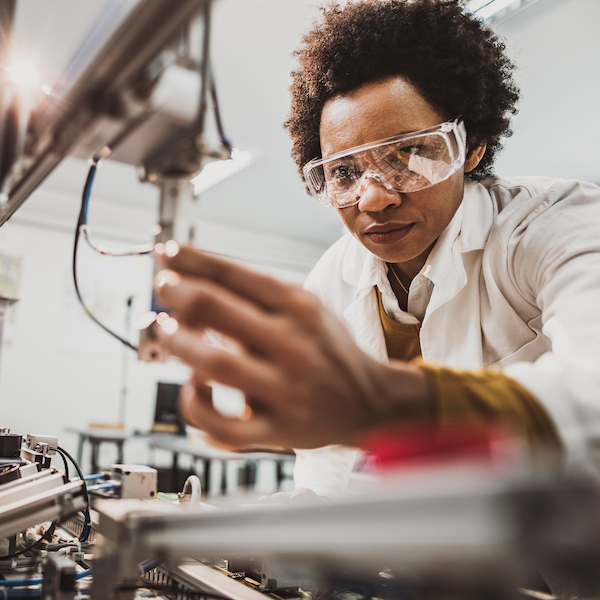 Real Life on the Job
Working with others as a veteran with a disability
Disability is not just a medical or legal issue. It is also a social issue that plays out in daily life in the workplace. The social and emotional climate of your workplace matters.
Veterans with recently acquired disabilities might be still working out what having a disability means, not just medically, but also socially and personally. Remember that the ADA, in most cases, gives you the right to choose if and when you'll talk to others at work about your disability. Take your time and seek out support.
Sometimes, people with disabilities have internalized (chosen to believe) false negative beliefs about disabilities that are in the media or popular discourse. Develop a habit of questioning how you're choosing to see yourself every morning.
Acknowledge your disability, but don't be defined by it. Instead, focus on your strengths and manage your disability.
When applying for jobs, do some homework to find employers who are disability- and veteran-friendly.
As a veteran with a disability, do you trust others in your workplace? If not, why not? Has something happened in the workplace that makes you feel this way? What needs to happen to make you feel it's safe to trust?
Consider taking action to fix it with your employer if you're in a disability-negative workplace climate where you feel you can't trust others. Before taking action, think through your options. Start by talking with your supervisor or HR manager. Consider efforts to build disability awareness in the workplace. Try to find ways where co-workers with disabilities can connect and support each other. Finally, consider filing an ADA charge and/or looking for another job.
Employee Assistance Programs (EAPs) can be useful in dealing with a workplace where you feel marginalized because of your disability. These programs exist in most workplaces and are free and confidential.
Consider joining or starting an Employee Resource Group (ERG) in your workplace. ERGs function as a network for people with similar interests or issues. Many companies have ERGs for veterans and for workers with disabilities.
Having a mentor can be a very good way to find out how to navigate the social and emotional climate of your workplace. Many workplaces have planned mentoring programs. Ask your counselor if they can connect you to a community mentoring program or help you find an employer with a mentoring program. You can also build a mentor relationship with someone you trust who you want to be like later in your career.